EVAS Meeting is a trusted collaboration and online teleconference solution that makes conference calls and online video meetings secure and easy.
Meet instantly or plan ahead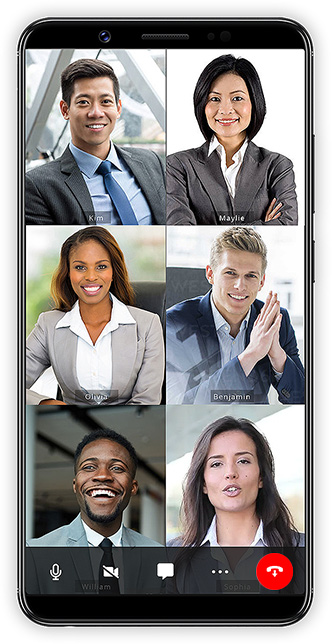 Revolutionizing online conversations through technology and science
Exceptional customer service satisfaction
From deployment planning to dedicated support throughout the service lifecycle
Worldwide Reach
Dedicated localized telephone numbers and international calling plans in over 100 countries
Simply Dependable
Unbeatable uptime backed by an industry leading 99.999% SLA
Much easier than what you have seen before
GREAT FOR ENTERPRISES, BUT SMALL BUSINESSES AND INDEPENDENT
PROFESSIONALS IS WHERE EVAS ACHIEVES THE PERFECTION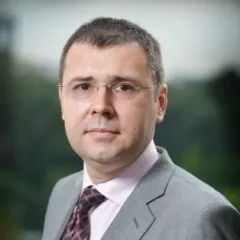 Marius Panait
TeamShare
CEO
I'm glad I decided to work with you. EVAS is easy to use, and I had no problem at all compared to the product we used before. Thanks for being awesome. High fives!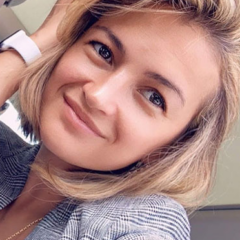 Rada Khan
RadoRDM Studio
Founder / CEO
We found a trusted partner in EVAS. We now use it for all our internal and external meetings. Our sales team loves it. Thank you.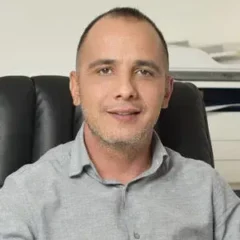 MIHAI BACIU
Agrafa Print
CEO
EVAS Meeting gives us everything we need. We like the easy meeting scheduling and that we can continue from a previous session with all the information there.
HOST YOUR FIRST MEETING TODAY
A feature rich solution for any work-mode and budget
with simple and honest pricing
$2.99
user/month
3h 45min
Max. meeting duration
Audio/video recording
Cloud data storage
pro
$6.99
user/month
24h 45min
Max. meeting duration
Audio/video recording
Cloud data storage
$4.99
user/month
3h 45min
Max. meeting duration
Audio/video recording
Cloud data storage
advantage
$9.99
user/month
24h 45min
Max. meeting duration
Audio/video recording
Cloud data storage
enterprise
$13.99
user/month
24h 45min
Max. meeting duration
Audio/video recording
Cloud data storage
We are helping our clients to do their work quickly and securely. If you have questions about our products, please contact our sales team using the Contact Sales button below or simply call us. If you are an existing customer, you can open a support request in your user portal. If you don't have access to your portal, you can always contact our support at support@eval.live. We are looking forward to hearing from you. Our support is available 7 days a week. Also you can use this form to contact support.
How many participants can attend a meeting?

Currently, the Enterprise plan supports up to 300 participants per meeting with up to 32 video channels.

Can I host a meeting with more participants than specified in the license?

If you think your meeting may exceed the maximum number of participants under the Enterprise plan, and you still need more, contact us and we will do our best to arrange a meeting for you with up to 1000 participants.

How do I change my plan?

You can make changes to your plan online. See the Subscriptions section in your management console for details.

What is the difference between Personal and Business subscription plans?

Unlike the Personal subscription plans, which are single user accounts, the Business subscription plans provide multi-user accounts that are more suitable for organizations.

What are the billing terms for services?

Some services are billed on the reoccurring basis, such as a per user subscription that is billed monthly or annual. Other services, such as dedicated phone numbers and metered calling to or from regular telephone networks require a deposit that the services are billed against. The deposit is not required if these services are not used.

How is the international calling billed?

Similar to the traditional telecom, the successful calls are billed in minute increments per the rates stipulated.

How long is the meeting history stored?

365 days from the last session.

Do you provide conference room integration?

We are currently working to make it available.

What interface language is supported?

English is the only language currently supported in the management console. The in-meeting interfaces support multiple languages, among them are French, German, Spanish, Arabic, Russian, Polish, Ukrainian, Romanian, and others. We are working on adding more languages.

How many moderators can be in a single meeting?

Any meeting participant that has a moderator PIN can join as a moderator. The moderator privilege is assigned to participants by the meeting organizer at the time of creating a meeting.
Unless otherwise noted, taxes are not included. Prices and benefits are subject to change without notice and additional fees may apply. The products and services are subject to availability in your country or region. EVAS solutions may require additional software, hardware, services and/or Internet connection. Some advertised features may not be available, and results may vary. EVAS can make changes to specifications, descriptions, products, and services at any time without notice. All features and services are subject to reasonable and acceptable use policies.
EVAS solutions are not designed nor intended for applications in which their failure could create a situation where personal injury or death may occur. EVAS solutions are not intended for use in medical, lifesaving, and life sustaining applications unless otherwise noted. They may contain known and unknown defects and errors, which may cause them to substantially deviate from published specifications.
Let's talk about what EVAS can do for you